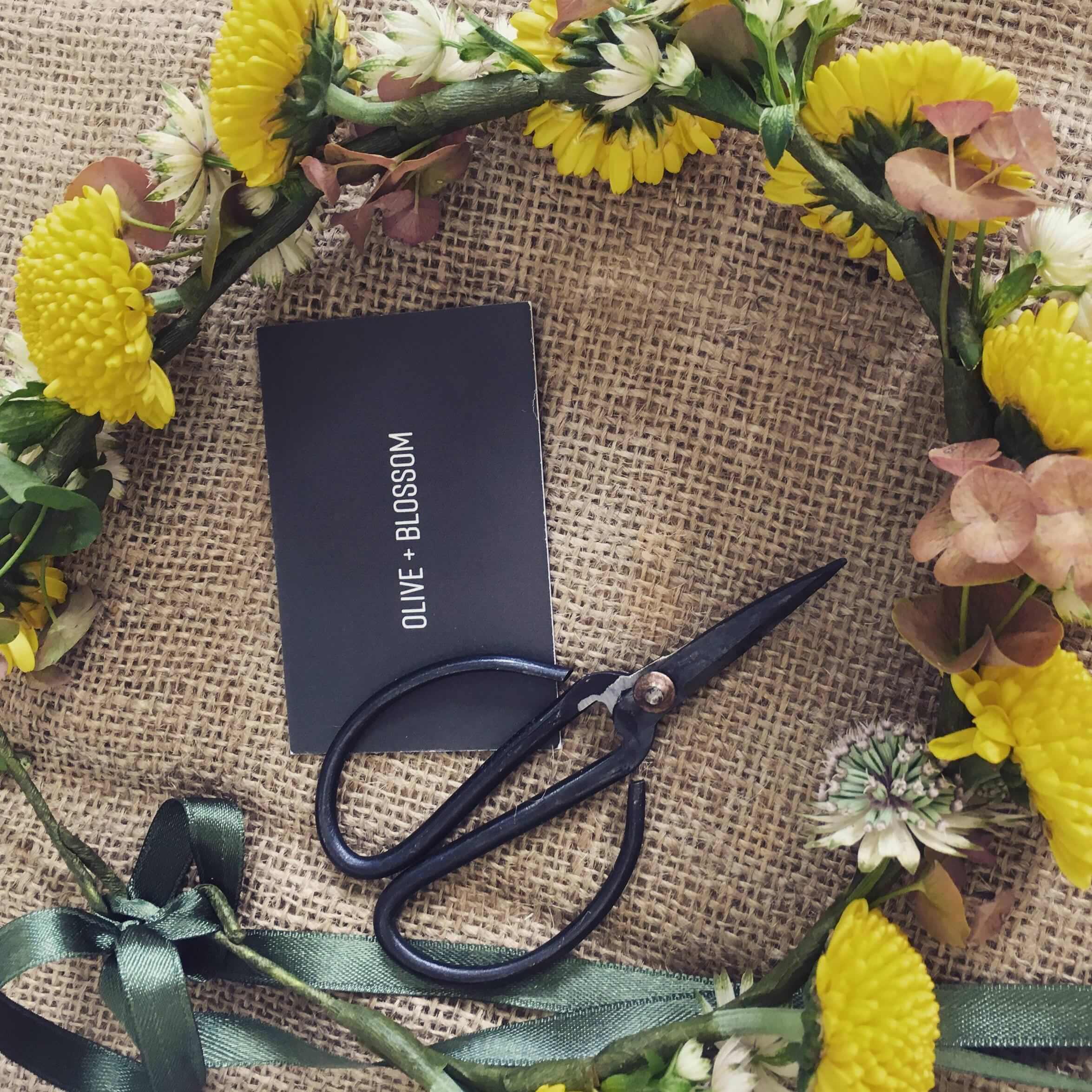 You will need: Aluminium wire for the base of the crown, floristry tape, flowers.
Step 1
Take a piece of aluminium wire and measure it to the size of your head, or the person who will be wearing it. Cut the wire to size ensuring you leave a few centimetres over in order to create a loop to connect your crown at the end.
Step 2
Cover your wire with floristry tape. Start at one end and wind down the wire at an angle ensuring you pull and stretch your tape as you go. If you press the tape as you go it will be a little sticky and will help it adhere to the wire.
Step 3
Select the flower stems you would like to use and decide if you wish to fill the whole crown or the side, or perhaps just the front or back.
Cut the stems you want to use to approximately 5cm, then using your tape and the same winding technique start to add them along the wire. Add the flowers in closely to one another to support the heads. Add the flowers along the wire in the same direction and repeat any patterns you have decided upon.
You may wish to use big bold blooms or very delicate small blooms that create a repeat pattern.
Step 4
Bend the wire complete with flowers around your ahead. Bend one end of the wire to create a loop and the other a hook shape and secure.
Step 5
Enjoy wearing your flower crown!
Looking after your flower crown
Remember you are cutting the stems and your flowers will no longer be in water therefore the life of the flower crown is quite short. If you want to make one for an event then a top tip is to make it as close to the time as is possible and keep it in the fridge if you have a few hours before you head out.