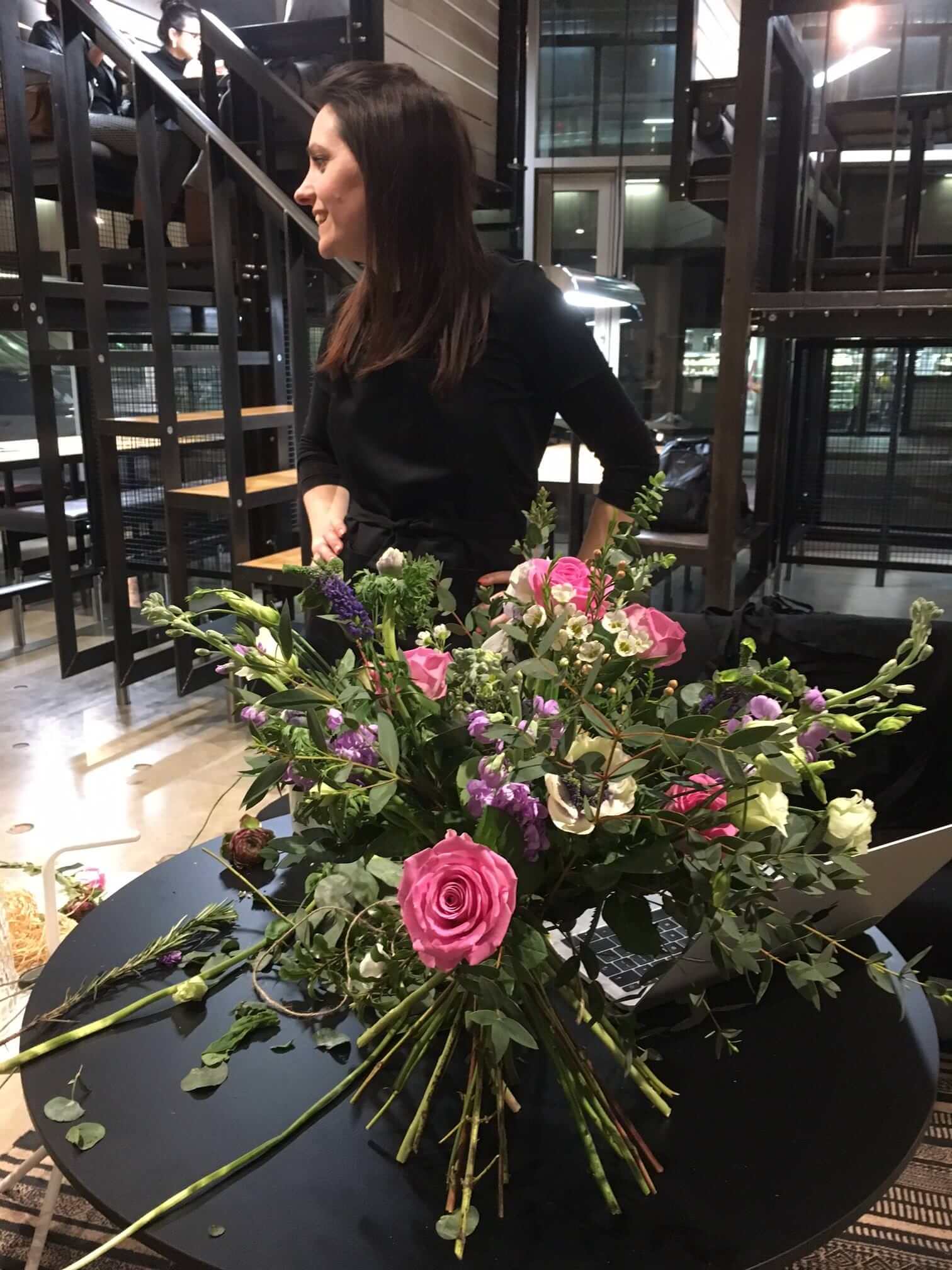 Does your team need to share in some fun and relaxation?
Our starter package offers teams an enjoyable couple of hours making something floral, learning something new, and sharing in a new experience.
Floristry and flowers are a wonderfully distracting and mindful method in which to build confidence within individuals.
Grow a better team
Finding confidence to work differently - individuals are just that, they have their own life experiences, goals, and learnt behaviours. And they bring these to the team table.
We often meet parents returning to the work place or new starters that wish they had been able to build their confidence via a more inclusive and shared programme. We can help.
Olive + Blossom work with you to discuss your team goals before we get together and how we can best support your team with this session.
We will meet, at a place that suits (this could be the work place, your favourite meeting space or we can source great places on your behalf). Then we do the rest. All flowers and tool kits will await the team and we can make something beautiful TOGETHER. In a few short hours a new confidence, a new bond, a new skill and a new team understanding are gained.
Beyond the classroom
Individuals will feel a sense of 'investment' in them. This is important for retention purposes of course but also for the overall wellness of the person and ultimately your team.
Individuals often will have 'opened' up on something that will be important to them outside of the work place. This genuine sense of self will resonate, build individual and team confidence, and will go beyond the classroom.
The team will have shared an experience. In shared experience, they have created a history, a story with which to share and reflect on. A bond that only they now share.
Say hello@oliveandblossom.com to see how we can support your team.
Quick overview
We will:
Catch up and consult in advance to design/ outline learning and team day objectives.
Agree on and organise (where needed) an appropriate venue.
Bring all the tools and flowers you need plus instructions available on your phone/tablet.
Deliver a fantastic floral team session, with your objectives as the key starting point.
Facilitate learning, conversation and confidence building.
Summarise and follow up further to the session where agreed upon.